I have been cursed with an eternal baby-face.
I'm 21, and last week I got carded going to see an R-rated movie. A few months ago when I was traveling back from DC, a flight attendant asked to see my ID because I went to sit in the emergency exit row- she thought I was under fifteen. This is just a taste of what life is like when your face makes you look much younger than you are. And if you're like me, you do everything you can to combat it.
So here, I share a few tips I've gotten from fellow baby-faced friends, stylists, and makeup artists on how to make your round, youthful face look a bit more mature.
Hair
Just about every time I get my hair done, I ask my friend/stylist for ways to frame my face and make it look less rounded. I'm eternally self-conscious about my chubby cheeks. Luckily, there are a few cuts and styles that help lessen the cherub-effect.
Tease
One common suggestion is to tease hair at the crown, providing extra volume in the back and at the top, lengthening the face and drawing attention away from the circular shape. Regardless of if you wear it straight or curly, some teasing up top will help.
Lowlights
As a blonde, I'm always hesitant to go darker. But according to many stylists, highlights around the face can actually make it appear even more round. Think about it: dark colored clothing is slimming, so why not apply the same principle to your hair color?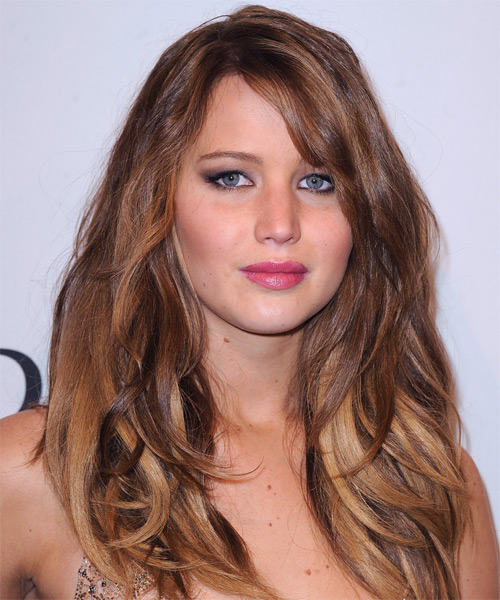 Ponytail
According to the experts at
MSN glo
, positioning a ponytail at the right point on your head can make all the difference for your face shape. Rather than going super high or low at the nape of the neck, line your pony up with your cheekbones, giving the allusion of a more defined shape for your face.
Makeup
I absolutely adore makeup, and I'm a big proponent of experimenting with new looks. So my mom and I recently took a life-changing trip to the
Sephora
at Water Tower Place in Chicago, and one of their expert makeup artists helped me slim down my face.
Contour
We've all heard about facial contouring, and seen pictures of it being done really well. I watched some really great youtube video how-to's (there are a bunch out there, but
this one
is really detailed), but I was going about it all wrong by using a dark bronzer on my fair skin. The contour should be subtle, which is why the team at Sephora recommended a matte face powder that's only a shade or so darker than your natural skin color.
I splurged on the Givenchy Le Prisme Visage Mat Soft Compact Face Powder ($46), but most matte powder palettes will do the trick
Cat-eye
Eyeliner can be your secret weapon in elongating the top of your face, therefore giving it more of a definite shape. A cat-eye is an old standby, and my personal favorite method is using liquid liner.
Cosmo
gives a great step-by-step for creating your own cat-eye at home. Paired with eye-shadow it works perfectly for a night out, but it can also work alone for daytime makeup.
Thick Brows
Thin eyebrows can contribute to a generally round, young looking face. But luckily for baby-faces, thick, full, brows are really popular at the moment. Either on your own or with the help of a salon, create a slightly angular shape for your brows, using the pictures below for inspiration. Then you can use a brow pencil or darker powder to fill them in, adding to the full effect.
Cara Delevingne and Lily Collins have the right idea
So now that you're armed with tips from the experts, get to work on making your face match your age. Hopefully we can finally put an end to well-meaning strangers asking "When do you graduate high school?"