Beyonce Voters
Unsurprisingly, a dude from Fox News recently said something that managed to offend both Beyonce and single ladies everywhere.
"They depend on government because they're not depending on their husbands," was the exact ridiculous quote from Jesse Watters when he lumped all young single women together as spinster-y "Beyonce Voters." Luckily, the internet is home to hilarious humans, and the Beyonce Voters Tumblr page quickly took root in response. Because putting Beyonce lyrics on pictures of Ruth Bader Ginsburg is like my third favorite thing to do, behind only eating cheese and watching reruns of Boy Meets World.
Via beyoncevoters.tumblr.com
Free Conversation
FreeConvo
is an interesting concept I came across in New York City: volunteers sit around various points of the city on inflatable couches with big signs that say "free conversation." You can sit and talk to the people from FreeConvo as well as all the others who have stopped, and it's a great way to meet and talk to people from all over the world that you might not otherwise meet. Also, it's a great way to get face to face conversation with new people–– don't get me wrong, I love social media, but I also love that FreeConvo bills itself as "analog talk in a digital world." If you ever see them, stop by and say hi!
Ever since spring sprung, I have been on the hunt for the perfect bright ass pink lipstick. I wanted it to be practically neon, and nothing I was finding was quite right–– it'd look really fun and bright in the tube, but was way too muted once it was on. That's why I was so excited when I found Maybelline's new vivid color line (also, it's only like 6 bucks, so extra cool factor there). I bought the Fuchsia Flash, and it was just as beautiful and vivid on as it was in the swatch. Nothing says summer like lipstick so bright it could blind you.
Made With Code
If you know any cool young girls, get them into coding right now. That's Made With Code's goal, and that's why Google is investing $50 million into a future of female coders and computer science aficionados. At the moment, the number of women in STEM fields is abysmal. Made With Code is using celebrity power like Mindy Kaling, along with some fun website features (you can code your own free bracelet–– mine just came in the mail yesterday!) to get younger girls more interested in tech.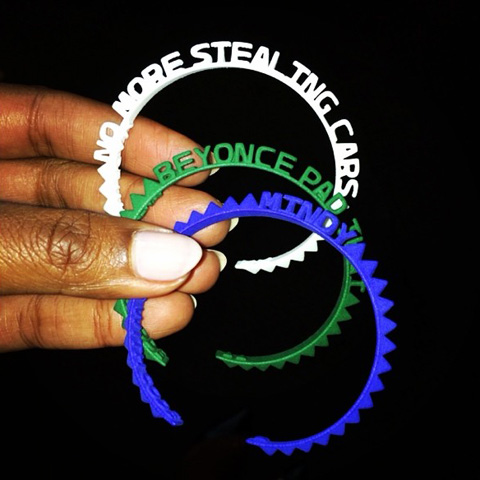 via instagram.com/mindykaling